Our choice of place to stay in previous visits. Quiet neighborhood and pretty much dead after 8pm. I love the evening stroll with Raimie from Kaminarimon Gate to our hotel which is only about 10 minutes away. Raimie loves to pose for photos under the giant red lantern there. Even the trishaw people stop while taking a couple of tourists for a spin just to let Raimie pose with them.

Puppies out for a walk, and kids in push cart(?) from their nurseries with their minders. Bikers waving to Raimie and saying hello. Felt like home...

The only downside of Asakusa to us is that it has no nearby JR station but there are few subways within walking distance. (JR station will be useful if we have JR Pass, as no extra expenses needed)
Photos: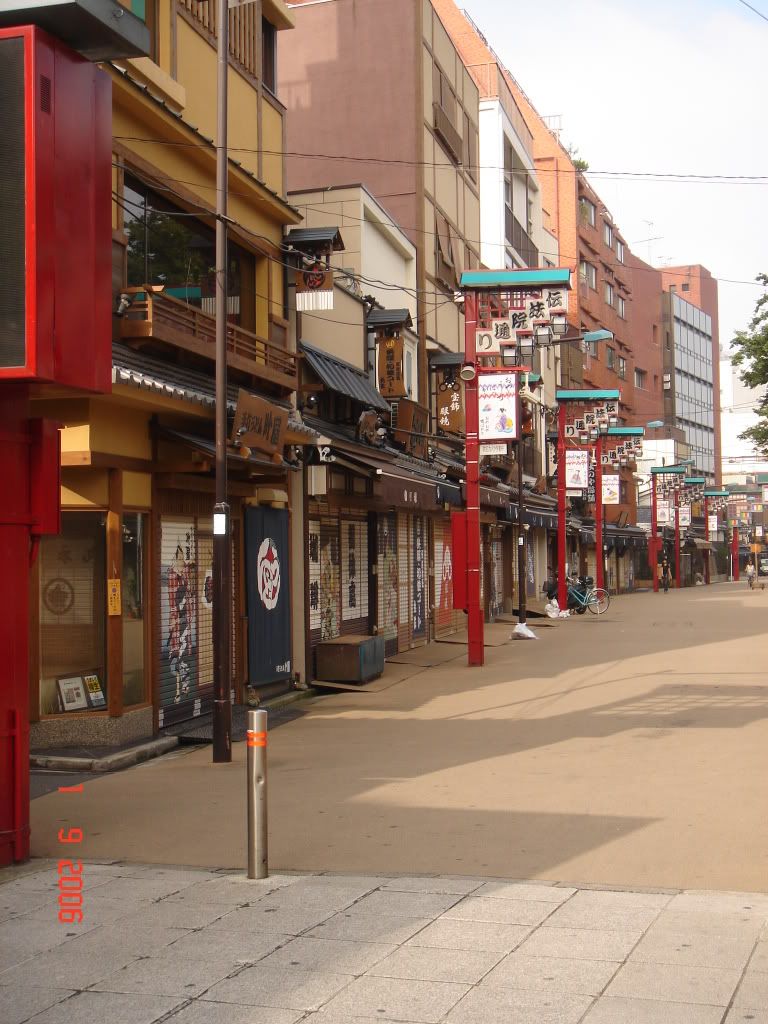 Still too early (about 7am) and the shops were all still closed. We had a nice stroll around the Sensoji Temple Complex and even Nakamise-dori were devoid of tourist this early. Tranquil and calming.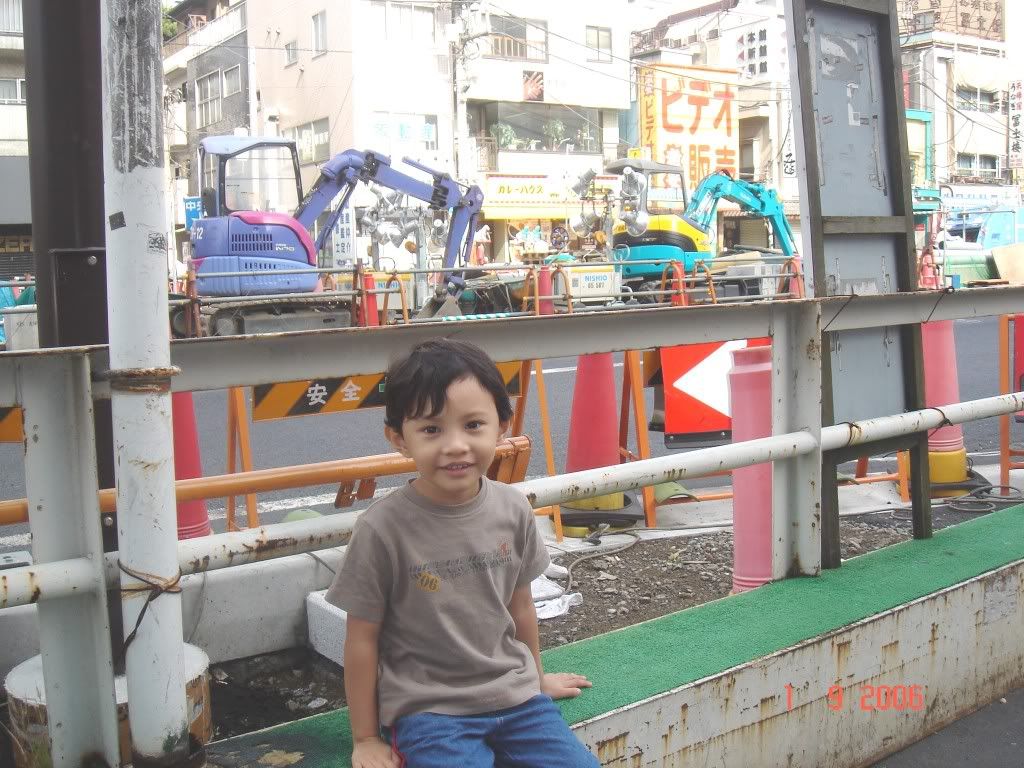 Cute excavators in the background. Wish construction sites here are as colourful and tidy as that. (Fat chance!)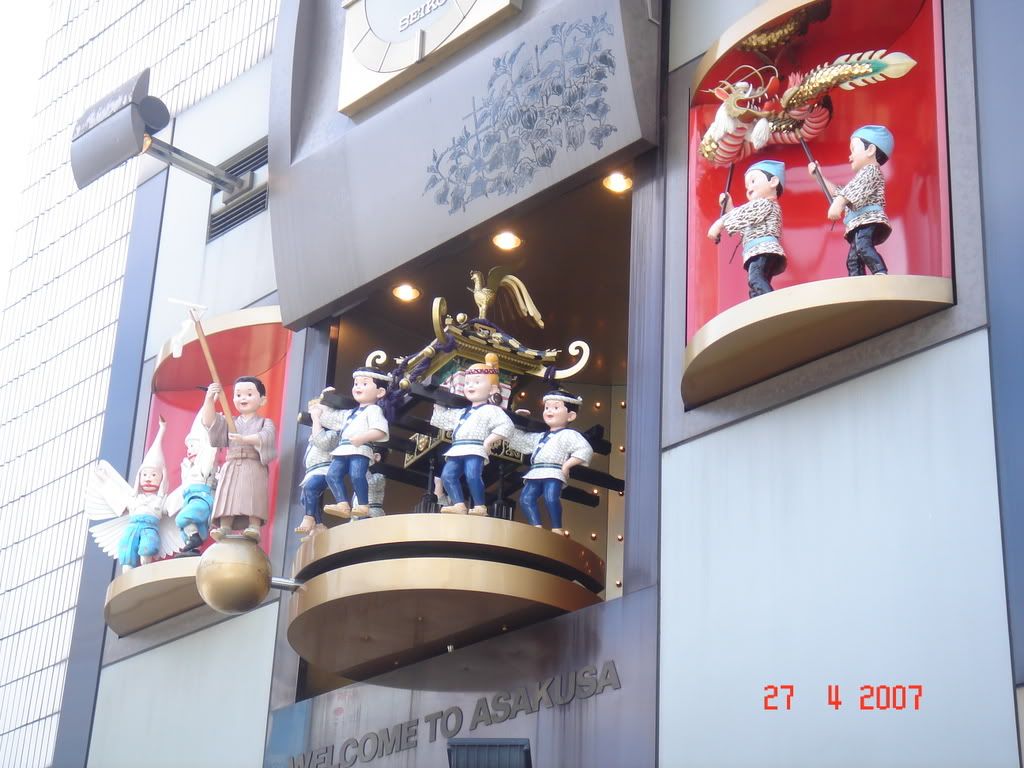 Clockwork display at Asakusa Tourist Information Center. We were there at 10 a.m. I think we were the only ones who purposely waited to see the display. No one else bothered to stop for long to watch.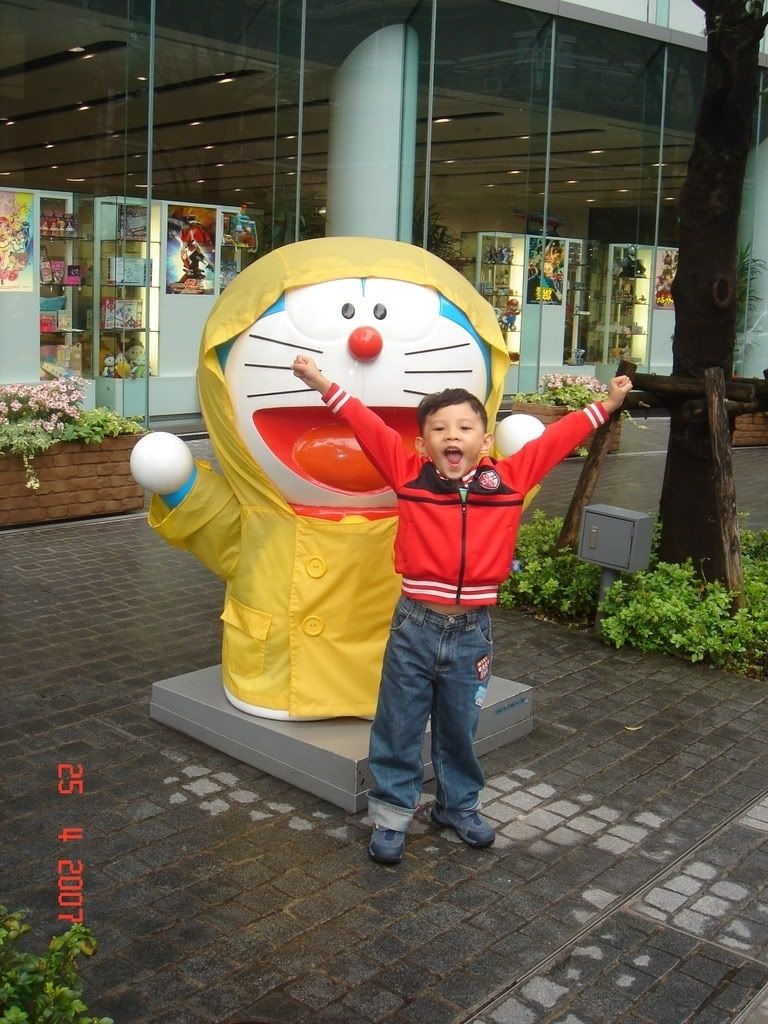 Doraemon in a raincoat. All the statues in front of the Bandai's office wore one because it rained earlier. We took photos with the statues here practically every single day when we stayed at Toyoko Inn Asakusa Komagata, as an incentive for Raimie to "cooperate" with our daily schedule.