Some photos we took at Ueno Park - Part I.

Shitamachi Museum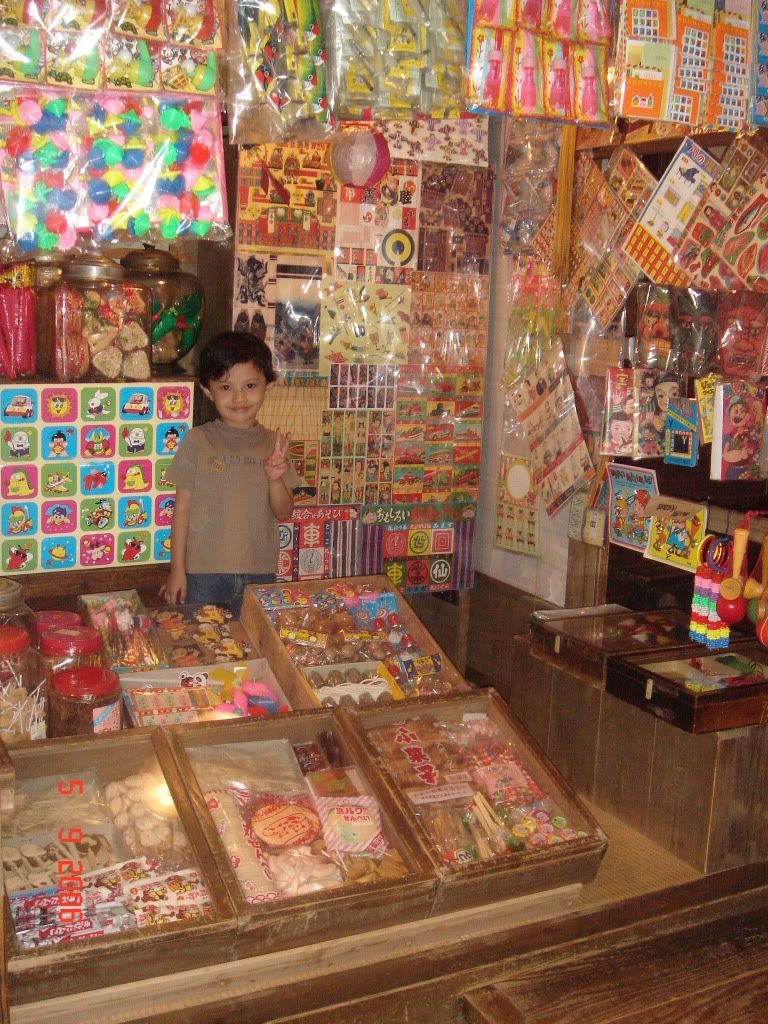 Raimie playing shopkeeper in a sweet shop. We saw one similar shop in Ikebukuro. It was fun to look around in that shop. Very reminiscent of sundry shops in my village when I was a little girl (sans the rubber / getah sekerap smell, of course).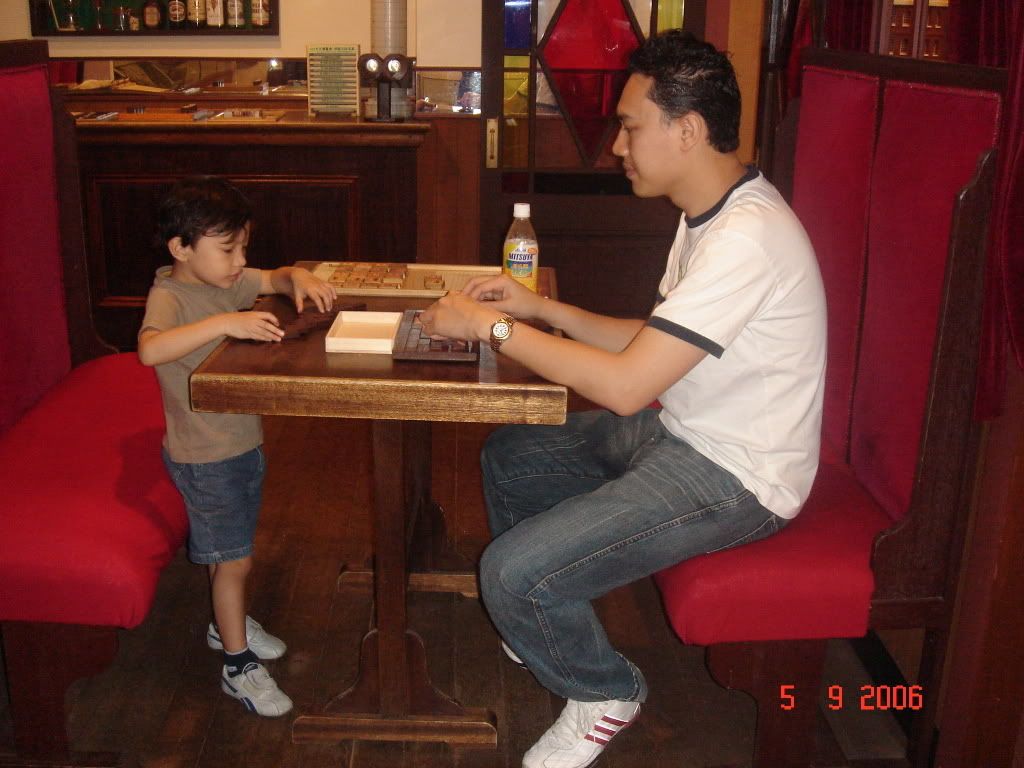 Raimie and Zaini trying out a traditional game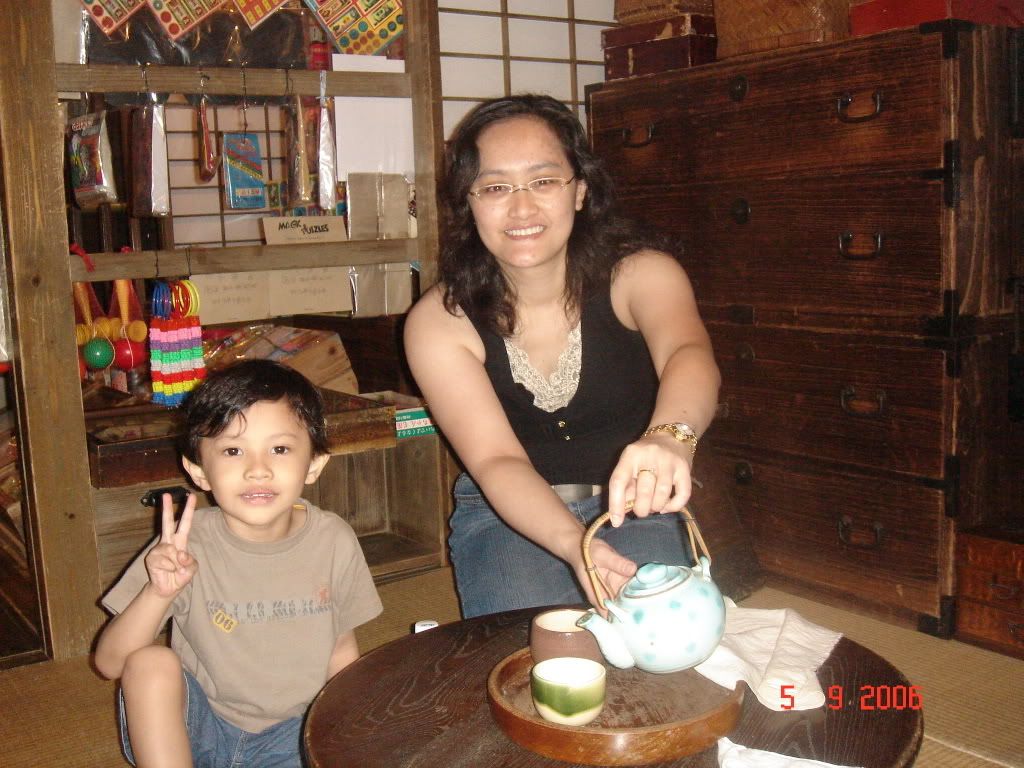 Playing house
Spending time at Shitamachi Museum was quite fun. A volunteer English speaking guide is available should one need someone to explain the exhibits. We had fun just poking through the exhibits. There are leaflets explaining each of the exhibits to further enhance your experience.
And there was a nice Oji-san who showed Raimie how to play all the traditional games. And Raimie got a nice paper spinning top to bring back as omiyage too!