We won't be able to go to
Tokyo Anime Fair
this year as we will not be in Tokyo on the dates of the fair.
Anyhow, for those who contemplated in going - it is fun! (Freebies galore and chance to take photos with cute models) Well worth the 1,000yen entrance fee.
Some Photos: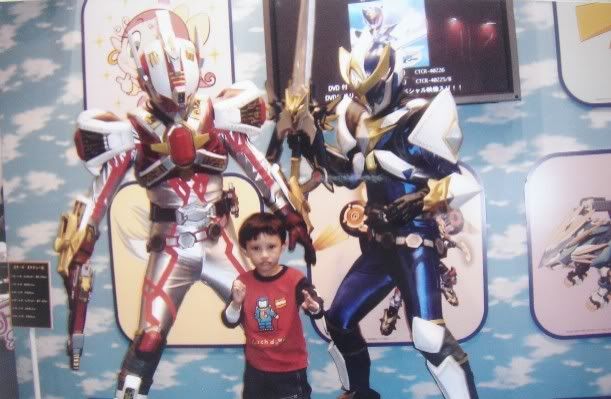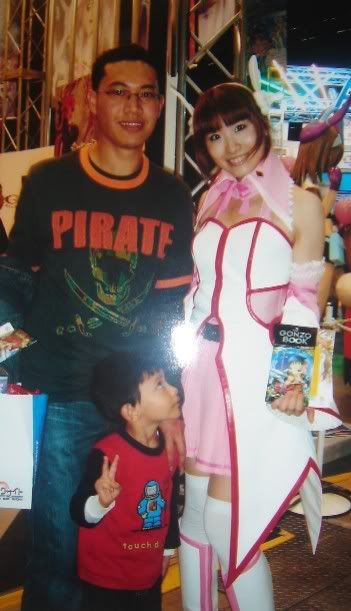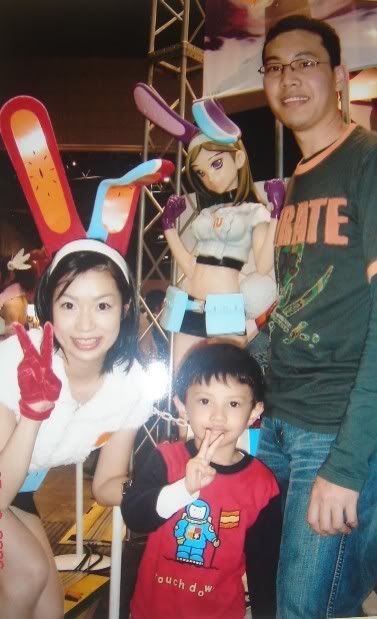 I do think Zaini enjoyed this fair more than Raimie did. As for me, there were only 3 photos of me at TAF (and 1 with Spongebob!) out of almost 100.

Our bounties from this fair included free promo CDs, plastic folders, paper bags (Ultraman rules!), sweets, CC Lemon drinks by the bottles, stickers....

This year's TAF will be held from Mar 27 - 30 at Tokyo Big Sight.