I was feeling a bit under the weather these past few days. Even took a sick day yesterday due to a bad bout of flu. Dragged myself to office today as there is a Chinese New Year dinner tonight.
Didn't cook much during the weekend, so opted for some easy cooking, if you can call eating salad cooking. Hihi...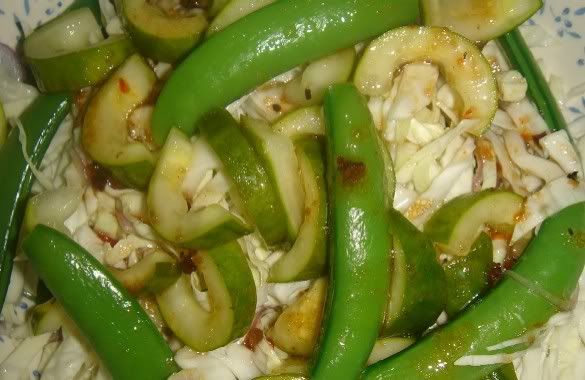 My cabbage, sweet peas and pickled japanese cucumber salad topped with wafu dressing.
The instant red miso paste we bought ages ago. Have yet to finish them, as both Zaini & I didn't like the taste much.
In anticipation of the coming trip, I don't cook much "Japanese influenced" food nowadays. (or is it just plain laziness?)