I love parks. Here, because we live relatively near to Putrajaya, we'd sometimes go to the Botanic Park or the Taman Putra Perdana for a leisurely walk. Both parks are free, but while Taman Putra Perdana is a joggers' haven, the Botanic Park is a flower/plant's enthusiast kind of place. However, the Botanic Park has deteriorated in terms of maintenance. More lalangs sprouted in between of the plants and flowers. And the boat rides at the lake is closed indefinitely.
If given the chance, I would like to visit several parks around Japan. But there are two things that held me back: entrance fees to the park & Raimie and Zaini are not really interested to stop and smell the flowers. Boys...
I have an agreement with Zaini. For every trip to Japan, I get to choose a park to visit. Next month, we'll visit Kenrokuen in Kanazawa. We were supposed to go there last year, but something happened.
Read it here
.
Here's some photos I took at Shinjuku-Gyoen during our Summer trip there. Even though it was scorching hot, we enjoyed our day in the park. (But I was sweating bucket loads!)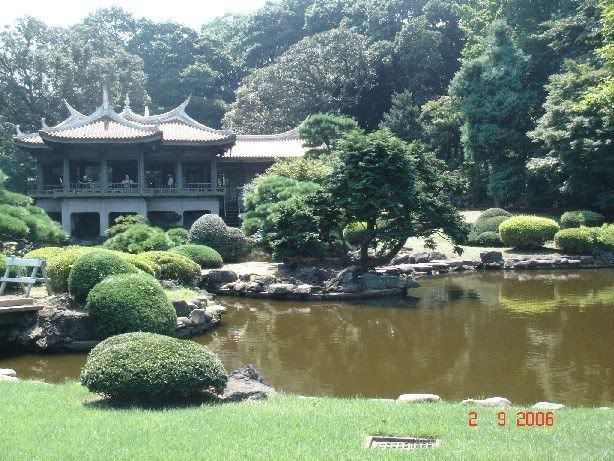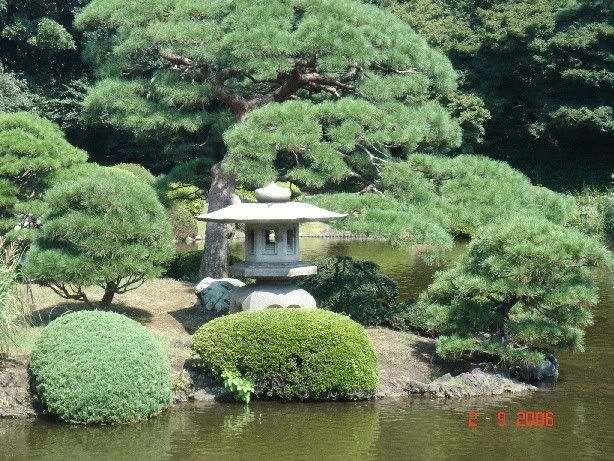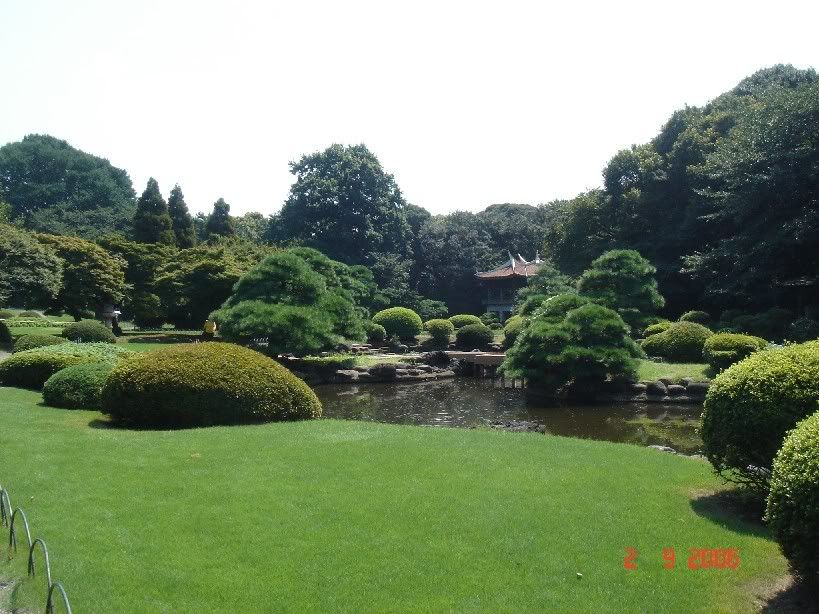 Beautiful landscaped garden. Totally worth the 200yen admission fee. I'd go again for O-Hanami, but this year's trip would be too early for that. Oh well... I'll settle for Plum Blossom instead somewhere...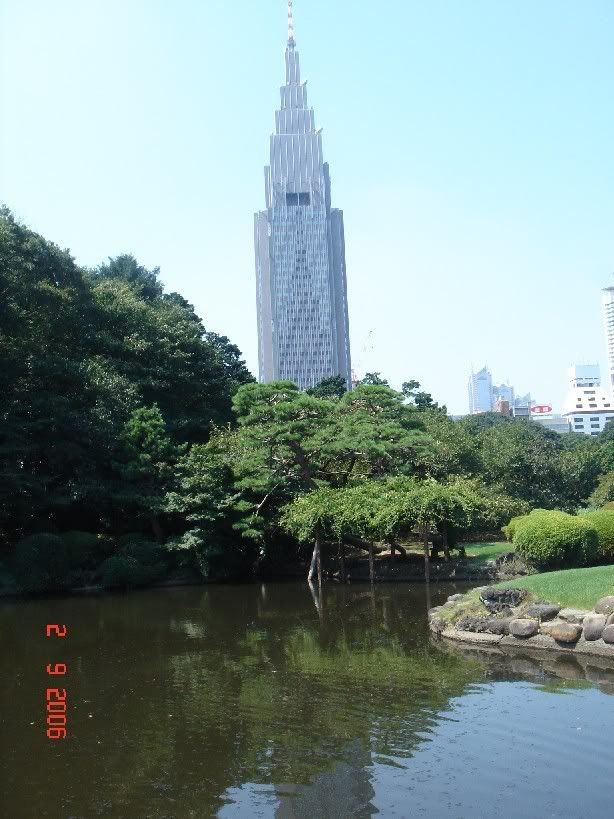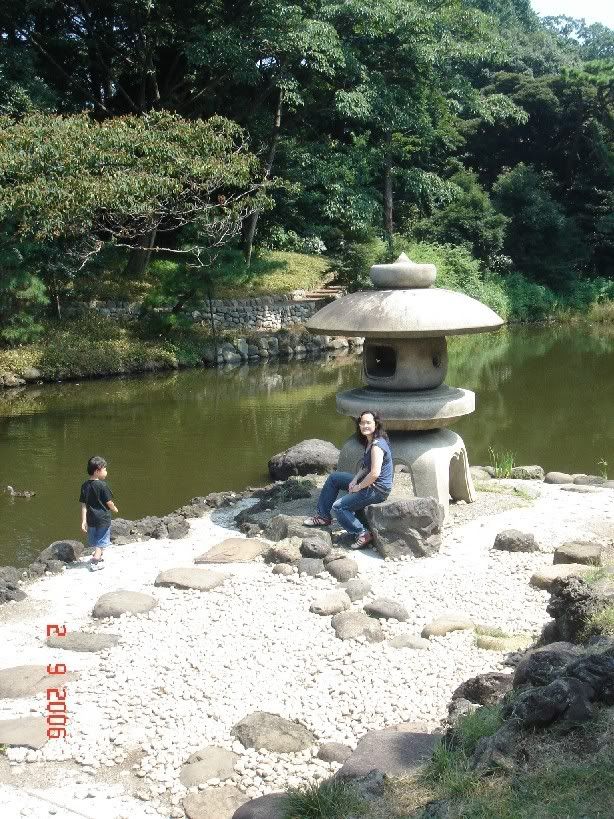 2nd photo: Raimie chasing ducks while I took a breather under the hot sun.
And as we went there on a Sunday, there were lots of people just lying around, sun-bathing, having a picnic and having a ball of time with family and friends. So unlike parks in Malaysia (I remember when I was small, my gandpa would take us for a picnic at Lake Garden, but I haven't seen anyone doing that for a while now). And you will be courting trouble if you decide to sit on the grass (and hold hands) at the KLCC Park! Weird...
We actually got lost looking for this park, but it was the fun kind of lost (except that in the summer it was quite tiring to walk more than we should) Saw a group of school children in baseball uniforms, and I was tempted to take their photos but too shy to ask permission.
If you like to see some photos of Kenrokuen, drop by
ThePenguin's Japan Blog
.