Takoyaki!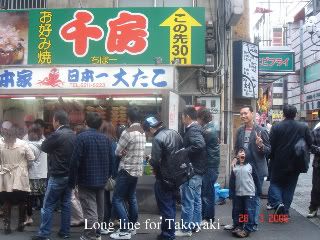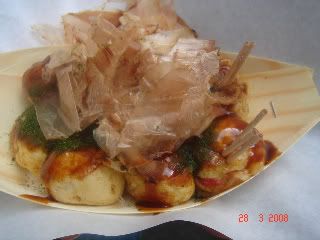 On the first day we bought 10pcs. The next day Raimie insisted we went to the same stall and bought 20 pcs. The Takoyaki guy remembered Raimie and were very friendly with him. Saw Raimie and he immediately said : "Ah, Maresia". :D
Interesting to see the guys at the takoyaki stall were pretty organised amidst the chaos of serving a long line of customers. Each had their own thing to do, they worked pretty much like in an assembly line.
I probably got a third degree burn on my tongue trying to eat the takoyaki but I didn't care! It was delicious!