After spending a fortnight in Japan, it was time for us to return. We sure had fun and all the hassle I faced getting the visa was worthwhile (at least until next time...)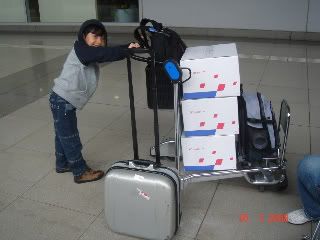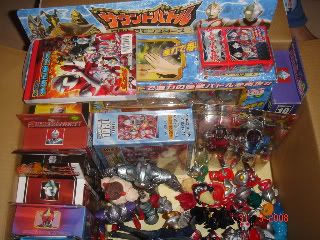 Raimie with our three extra boxes. We worked out that it was cheaper to just buy some boxes at the post office than buying a new bag.
As you can see, one box was full of Ultraman Merchandise. Sweet!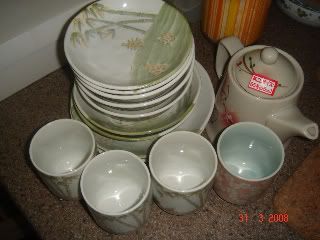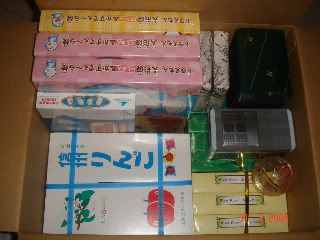 The other two boxes contained souvenirs for family and friends and some dinnerware bought at Daiso.

(Also included in the box was the chocolate crunch and green tea from Contamination)