The rice price increase had been news for quite some time now, but it is only now we felt the pinch since we had to buy some rice to restock.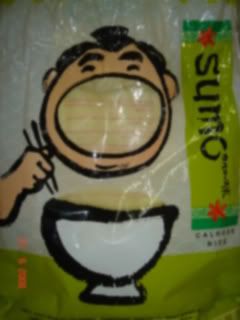 Imagine my horror to see our usually bought bag of 5kg Sumo calrose rice (above pic) now cost RM49.90. It used to be sold at "just" RM29.90.
We would be better off buying the Nishiki rice still sold at its old price of RM27.50 for a bag of 2.5kg!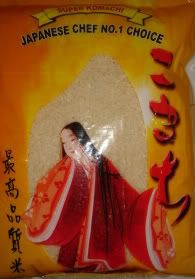 So, this time, we decided to try out this Super Komachi rice instead. This bag of 2.5kg only set us back RM17.70. (But sure is troublesome to cook! 40 minutes to soak the rice!)

I guess its time for us to change our lifestyle and revert back to eating local rice.

p.s. Farah, Hikari rice also not so expensive. About RM34 for a 5kg bag.