Check out our Japanese Garden photos too.


After spending the morning part playing at the Rabbit Park last Saturday, walking around the Botanic Park and a nice (but not quiet) stroll in the Japanese Garden, we decided to have lunch at
Ryo Zan Tei Restaurant.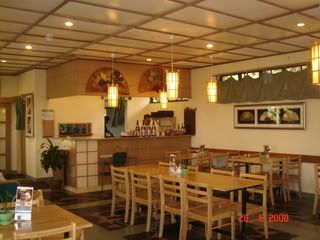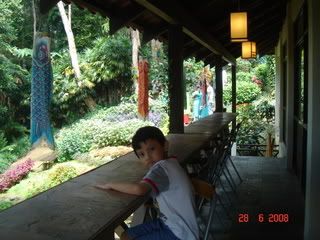 Before coming to Bukit Tinggi, we envisioned the restaurant to be somewhat posh and classy but this restaurant is actually quite laid back with simple decorations.
The price was quite reasonable, considering this restaurant is perched on a mountain in the middle of nowhere. Our Salmon set and Saba set only set us back RM80.50. (Green tea price is a bit steep at RM5.75 per glass though).
Service can be a tad slow, and my Saba fish was not piping hot when it arrived, but overall we were pretty satisfied since the portion were quite reasonably sized.