While most people I know rushed back early in order to catch the Olympic Games Opening Ceremony on Friday, we had a nice dinner out instead. Decided to give Zaini and Raimie a treat and we had dinner at a rather posh restaurant - Yuzu Japanese Restaurant.


Love the ambiance and we got a table right by the window. Nice (even if the scenery outside was not that nice) :D

The staff were attentive, but I wish they gave us more time to decide on what to order. I always get flustered when they breath down my neck.

Service was fast and in less than 10 minutes, we got all our orders on the table.

My hotate tama don. It was a tad too sweet for my taste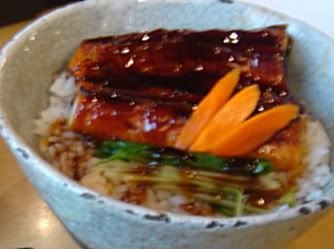 Zaini's unadon. I think it was good since I didn't even had the chance to nick some of his unagi!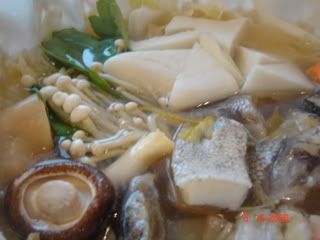 Our Ginmutsu tofu nabe. It was nice and light, but I wish I had sukiyaki instead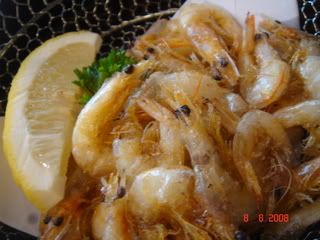 By virtue of my charming personality (hehehe), we had this on the house. I love anything & everything complimentary. :D
Raimie had anmitsu for desserts but Zaini didn't order his green tea ice cream this time. Maybe next time. :-) (Next time, I'm ordering the sushi set!)

Just one BIG complain, the staff never bothered to refill our green tea!