We're back!


It was a tiring but really fun weekend. My hats off to the hunt organizer for coming up with a fun hunt.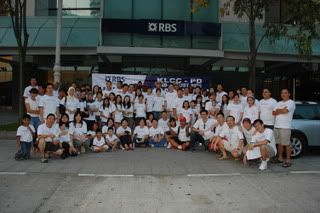 Flag off was at 7.30 am and we arrived PD at 4.00pm, driving through Banting, cumulating almost 200km for the one-way trip (journey using highway is about 100km by comparison). Even went to a
homestay
at Kampung Endah. My most memorable experience was riding a bicycle in the village, doing challenges. It was ages since I last rode one and my backside is still a bit sore from the experience.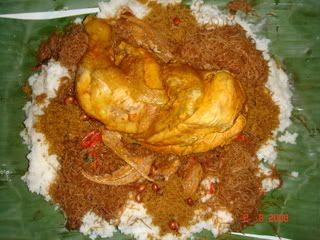 Ate a traditional Javanese lunch there, Nasi Ambang and the village head (Ketua Kampung) even tapau'ed (packed to-go) the rice for me (ambik berkat). Hehehe... Zaini chided me for talking too much but for me it was common courtesy to talk to the hosts! :D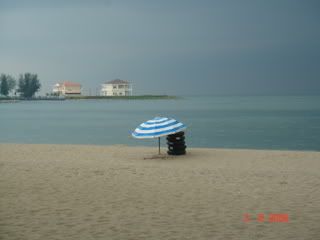 Arrived PD and proceeded to the last pit stop and check in at Selesa Beach Resort. Since Zaini didn't allow me to bring along my laptop, I paid RM10 for an hour of internet & computer use at the hotel lobby. Talk about addiction!
It was free & easy time until 7.00pm for dinner and prize presentation. We "won" 5th placing in the hunt and got
Isetan
's vouchers. Can't wait to shop at Isetan! Both our offices are nearby Isetan (Zaini's at KLCC and mine at MidValley) Cool!
5th placing is not bad (for us, anyway), especially since the top four consisted of 4 adults per team and our team consisted of me, Zaini and Raimie. Zaini did the driving and I did most of the mad scramble for clues and answers. We even won a special prize for being the only team who answered a tie-break question. There were 5 tie-break questions, and the only other team who answered another question correctly went ahead and won the hunt.
I've posted more photos in
my Malay Language blog
.