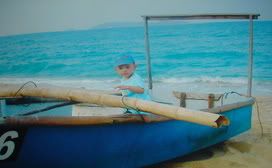 We'll be away to Terengganu for almost a week, from tomorrow. It had been four years since we last went there.
Bracing ourselves for a 6 hours journey in the car, with my father-in-law and brother-in-law in tow.

Till next week, then. Be good boys and girls and drop by my blog often and I'll reciprocate once I'm back! Tara!