I know this post should go up first before my posts on Lake Tazawa or those of Taenoyu Onsens (1, 2 & 3) earlier, but better late than never!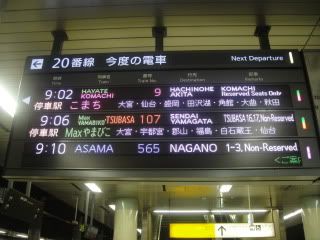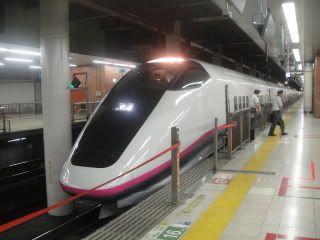 Going to Taenoyu Onsen (which I had put up a few posts earlier), we started our journey from Ueno station to Tazawako station on the Akita Shinkansen Komachi. A 3 hour trip that was covered by our JR East Pass that would otherwise cost 15,000yen. (And we got our 3-day JR East Pass for a mere 10,000yen & 5,000yen for Raimie). Do make sure to book your seat in advance if you plan to board this train as seats on all Komachi trains are reserved.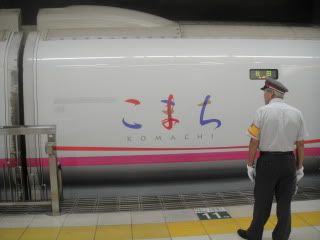 It is always fun for us to be on the shinkansen platform and see all those bullet train stopping, connecting and whizzing off. Of course, being on an outdoor platform is much more exciting than being on an underground platform like in Ueno, but we aren't complaining!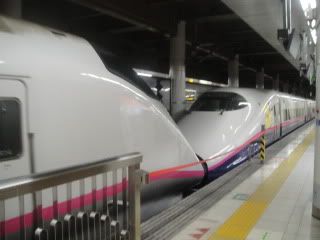 Here, the Komachi train was connected to the Hayate train for the onward journey from Tokyo to Morioka. The trains will then be separated to continue their journey to Akita and Hachinohe respectively.
The Komachi train; named for a famous and beautiful poetess from Akita, travel from Tokyo to Akita in about four hours with trains operating once an hour.
The Komachi train is a mini shinkansen, with only 6 cars.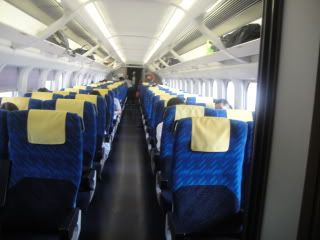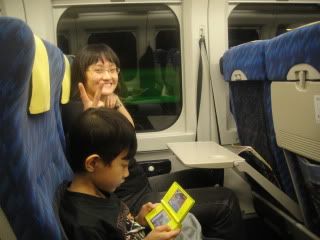 The interior of the Komachi train. Sitting in a shinkansen is always comfortable. And so much more room than in the economy section of an airplane. A coat rack, an overhead luggage area and a food tray to enjoy our ekiben and a snack trolley coming along selling food items and souvenirs. There were even magazines available to read during the journey. What more could we want?