After taking the cable car to Mitakesan Station, we were greeted at the top of the cable car station with shops and an area to sit and have a rest.

Getting off the cable car at Mitakesan Station, there's an option to take a lift ride (100yen) to the observatory but we chose to hike up instead, so we headed left and enter through the "torii" gate.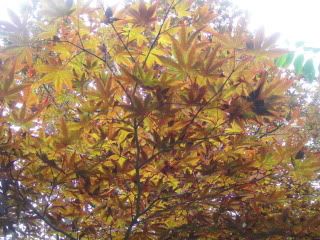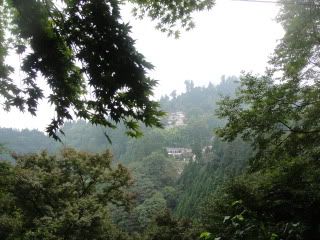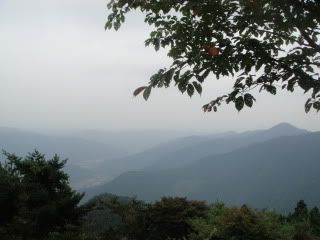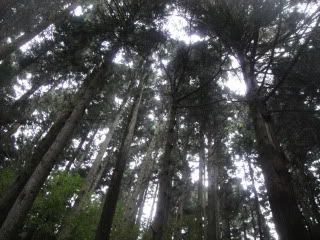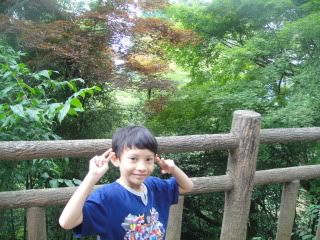 We were there rather early to view any autumn colours, but the view was spectacular nonetheless. A hike on Mount Mitake wasn't a strenuous one so it was rather an enjoyable and leisurely hike for us. And we saw quite a number of bent old ladies doing the hike. If those old ladies can do the hike, so can we, right? So "malu" if cannot!
Despite full trains and buses, with hikers heading to the same destination, we didn't see too many people on the path. Well, not too many to make us feel crowded, anyway. But Zaini complained of having to say "konnichiwa" too many times nonetheless! People were friendly and always greeted us a with konnichiwa along the way. But it was nice to meet friendly people during the hike.
Our first stop on this hike was at Musashi Mitake Shrine. That will be up next. Stay tuned!