I've always pooh-poohed and made fun of tour groups itinerary that feature places shown in popular dramas and movies. Especially those "Winter Sonata" tour group to Korea. And these "Winter Sonata" tours are still around and popular now, 8 years after the drama was shown!
But come to think of it, the three of us made several trips to places in Japan based on what we saw on TV too. We don't follow any tour group, true.

Nevertheless, we've arranged our itinerary to visit places we saw/featured in movies and animes.
Our first trip to Japan was made due to the drama Over Time. It wasn't neither because of "Oshin" nor was it because of Ultraman, but we fell in love with Japan due a story about friendship and love.

The drama somehow put Tokyo Tower in a romantic light and of course, Zaini and I wanting to be romantic decided to visit the tower. So, off to Tokyo Tower we went in 2002, to mend my broken heart. But truthfully, the tower isn't all that it hyped to be. It's better to view the tower from afar than be in/on it, IMHO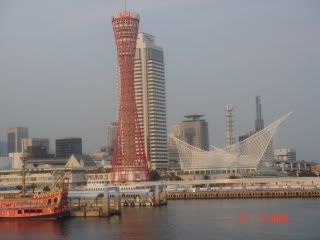 We went to Kobe because the city was featured in a 2006 Ultraman Movie titled "Ultraman Mebius and Ultra Brothers".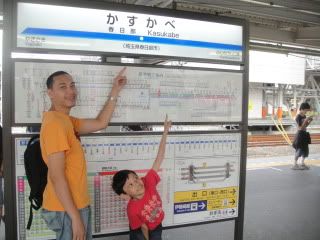 We also happily made our way to Kasukabe because that's the home of Crayon Shin-Chan and also the home of the late Yoshito Usui.
Maybe for the next visit, we should head to Yokohama. After all, it was the city featured in last year's Ultraman movie - Mega Monster Battle: Ultra Galaxy Legend The Movie.

We've been to all over Japan, but have yet to explore Yokohama although it's so near to Tokyo! We do have to make a stop to Kawasaki again anyway because Raimie has a date with his Ultra Heroes!