There's this small, very quaint museum at Ueno Park that is a bit under-the-tourist radar. It's the Shitamachi Museum.

It has many exhibits that showcases the life in the shitamachi between late 1800s and early 1900s.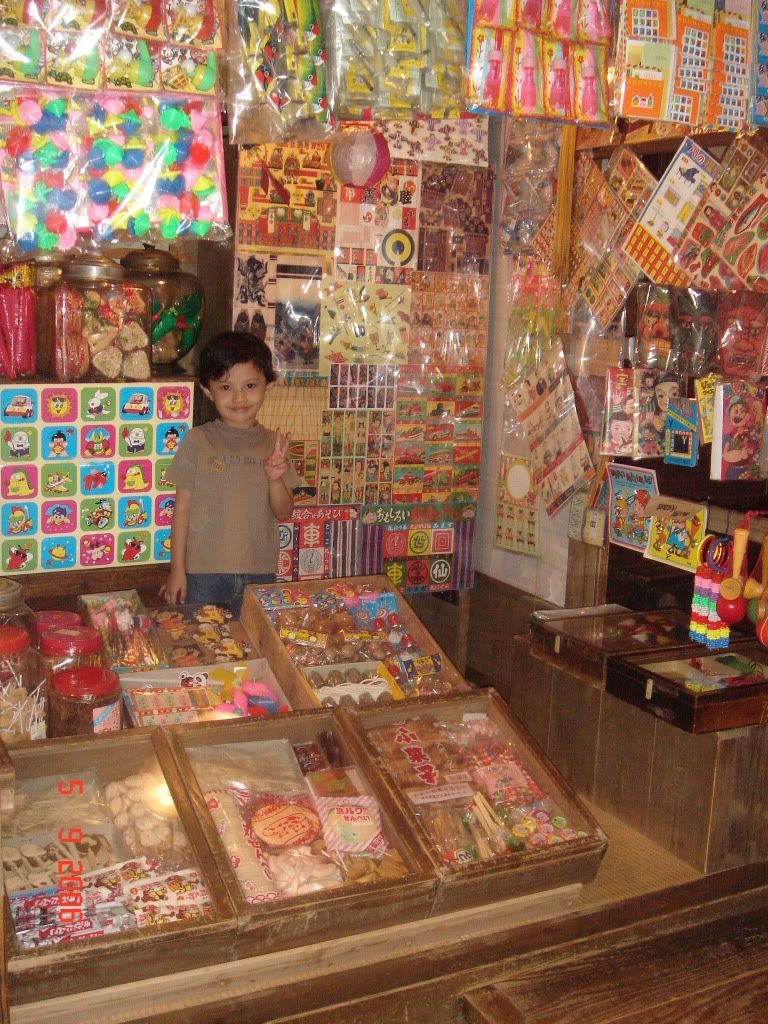 Raimie when he was 4
One of the exhibits in the museum. A sweet shop.
You can get a similar old-feel sweet shop experience easily in the Sunshine 60 building in Ikebukuro. If you are lucky, you may get a stern looking obachaan watching you like a hawk there too! :P
A store in the current shitamachi.
This is why I love the shitamachi. Pre or post-Tokyo Sky Tree. ^^